Emerson Network Power - On-Line Rack-Based UPS
AC Power Uninterruptible Power Supplies (UPS)
Today's converged networks require increased availability and reliability. UPS systems must meet requirements for higher rack densities, mixed equipment loads and multiple plug types. All while increasing efficiency and reducing costs.
Uninterruptible Power Supplies protect your equipment and keep your business up and running. IT equipment is one of the biggest capital expenses for most companies. Not only does this equipment run your business it stores your proprietary corporate data. When your network goes down you not only loose time you loose money.
Protecting your investment with UPS systems from Emerson Network Power. The Liebert® line of reliable on-line UPS systems from Emerson sustain critical operations that simply can't go down. On-line design means zero transfer time from external to internal power. When utility power fails, your critical load remains supported by a seamless flow of power.
AC Power Uninterruptible Power Supplies (UPS)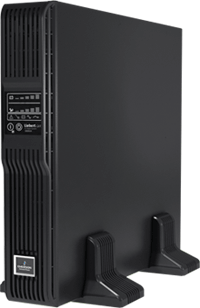 For more information email sales@gs-elect.com