Technology Recycling
We offer customized recycling solutions to all size corporations, businesses, municipalities, and non-profit organizations.
Our recycling programs include system integration, custom material tracking and reporting.
Contact Us
Phone:
1-603-821-4755
Email:
info@GS-Elect.com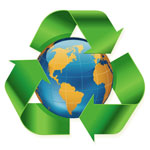 Communication Systems - Networking Equipment
Wireless LAN - Video Conferencing
Voice and Data Equipment
Advanced technology from industry leading manufacturers, allow us to provide personalized solutions based on your companies needs. Backed by the reliability of Allworx, Avaya, Cisco, Mitel, and ShoreTel we can provide voice and data equipment that meet your specific business requirements.
Network Routers
The network router is quickly evolving from a device dedicated to connecting disparate networks to an integrated services device capable of multiple functions beyond routing. GSE has a wide variety of advanced routers from leading vendors that can deliver voice, video, data and Internet access, wireless, and other applications. Our offerings of network routers include Cisco Integrated Routers, ADTRAN NetVanta Routers and Avaya Secure Routers.
Network Switches
Local-area network (LAN) switches are at the core of all networks, providing high-speed connectivity, applications and communications systems. Leveraging our partnerships with the best companies in the industry, offering a suite of switch designs that deliver enhanced functionality and intelligence that allow businesses to deploy the most demanding of applications.
Wireless LAN
Wireless LAN solutions allow businesses to streamline and improve operational efficiencies, expand customer service offerings and increase flexibility for employees. By deploying a next-generation wireless LAN network from one of our leading manufacturers, you can lower the total cost of full employee mobility, address the wave of mobile client devices entering the network, and meet the challenges associated with bandwidth-intensive multimedia applications.
HD Video Conferencing
We make high-quality video conferencing accessible to businesses of all sizes. Now you can take advantage of real-time, HD technology to help your staff connect and collaborate anywhere, anytime.
For more information on any of these solutions please contact Granite State Electronics at 1-603-821-4755 or email sales@gs-elect.com.
Our Full List of Network Solutions Include:
Data Solutions | Cloud Computing | Data Center Services | Equipment Solutions | Video Conferencing
GSE Equipment Solutions Include:
Communication Systems
Routers
Switches
Wireless LAN
Security
VoIP
Maintenance & Warranty
For information please contact us at 1-603-821-4755 or email
sales@gs-elect.com.