Technology Recycling
We offer customized recycling solutions to all size corporations, businesses, municipalities, and non-profit organizations.
Our recycling programs include system integration, custom material tracking and reporting.
Contact Us
Phone:
1-603-821-4755
Email:
info@GS-Elect.com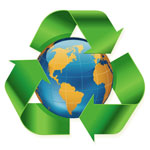 Equipment Solutions at GSE
Build or expand your network with equipment and solutions from GSE. We have the right products for your hardware or software solutions. Our equipment solutions include routers, Ethernet switches, wireless LAN, security, communication systems and VoIP. We offer competitive pricing, a seamless implementation, and a single point-of-contact for equipment service and repairs.
For more information on any of these solutions please contact Granite State Electronics at 1-603-821-4755 or email sales@gs-elect.com.
Our Full List of Network Solutions Include:
Data Solutions | Cloud Computing | Data Center Services | Equipment Solutions | Video Conferencing
GSE Equipment Solutions Include:
Communication Systems
Routers
Switches
Wireless LAN
Security
VoIP
Maintenance & Warranty
For information please contact us at 1-603-821-4755 or email
sales@gs-elect.com.